HOW TODAY'S CFOS BENEFIT FROM A BUDGETING & PLANNING SOLUTION
WHAT A CFO SHOULD LOOK FOR WHEN CHOOSING A PLANNING SOLUTION
CENTRALIZED CLOUD SOLUTION
×
The CCH Tagetik Financial Performance Platform is available on the Cloud with full functionality, control, security, compliance and certifications so you can rest assured that your financial data is governed, safe and secure. More so, CCH Tagetik Cloud is infinitely scalable, always available, so you never have to worry about outgrowing it.
EXCEL FRONT END
×
The combination of Excel and CCH Tagetik arms finance users with flexibility of Excel and built-in financial intelligence, workflow, and control of CCH Tagetik. CCH Tagetik fits well in any Microsoft IT environment by utilizing SQL Server, PowerBI and SharePoint and integration with Dynamics AX and NAV.
BUILT-IN FINANCIAL INTELLIGENCE
×
Finance needs industry-specific solutions that include built-in financial intelligence to shorten cycle-time, reduce risk, and improve decision-making - with confidence. CCH Tagetik has built-in double-entry accounting logic; currency translation and impact; management, legal and regulatory roll-ups; time dependent hierarchies and more.
BUILT-IN CURRENCY TRANSLATION
×
CCH Tagetik supports unlimited currencies and exchange rates. The moment you enter or load data, you can instantly see currency and exchange rate differences and the associated impact on consolidated actuals in plans, forecasts, models and reports.
'WHAT IF' SCENARIO PLANNING
×
Create different scenarios and model the impact of changes to business drivers or operating assumptions. With the click of a button, see impact of changes on the P&L, Balance Sheet, and Cash Flow and compare results to determine the best business outcome.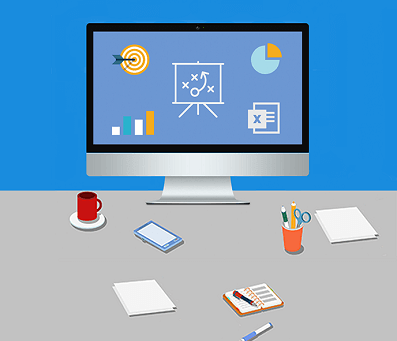 HOW TO TELL IF YOUR COMPANY NEEDS A PLANNING SYSTEM BEYOND MICROSOFT EXCEL
In this eBook, find out the top signs that it's time for your company to make the move to a more advanced planning system.
"Source: CCH Tagetik Budgeting & Planning Customer Survey, January 2016"