SANTA CLAUS GETS CCH TAGETIK*
Evolving Planning and Forecasting Dynamics Threaten Santa's Mission
---
---
---
---
---
---
---
Santa's Village, Inc. needed big-time changes without big-time disruption
---
---
---
---
Last year the planning process almost took the jolly out of Jolly Old Santa Claus
---
---
But this year is different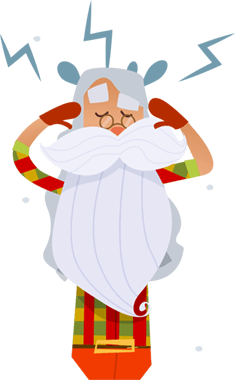 ---
HE'S PUT HIS TRUST IN CCH TAGETIK
SANTA CLAUS GETS CCH TAGETIK.
SANTA CLAUS GETS RESULTS.
He's no longer stressed about output per elf or other such things. Now he's back to focusing on delivering toys to millions of children and the joy that it brings.
---
All of Santa's planning is now done in the cloud (we all know he's always been comfortable up there). And now he can check on his KSIs (Key Santa Indicators) at any time on any device with CCH Tagetik Anywhere ™
In one single solution, the CCH Tagetik Financial Performance Platform, Santa's elves manage financial plans as well as plans for staffing, capital and production. Because every change is automatically reflected across all plans, he knows he can trust them.
Budgeting, Planning & Forecasting

From a rooftop in Dublin or en-route to Japan, Santa can check on the status of all of his plans. Whether expenses or staffing, cash flow or demand; it's all right there, in the palm of his hand.

Even for Santa, cash is still King. He receives funding and donations from all over the world. CCH Tagetik tracks the sources and currencies of all donations and endowments. It forecasts the timing of both cash-in and cash-out. Now, Santa can optimize cash flow planning across all his global operations without any doubt.

One of Santa's biggest challenges is matching supply with demand so he can plan how much of each toy or gadget he should have on-hand. Now Santa can see on his tablet or phone, if there's a decline in demand for Orbeez or an increase for drones.

There is probably no business that is more seasonal than Santa's. In CCH Tagetik he can link staffing requirements to changes in demand. He can model the impact on FTE, overtime and related expense; or if temporary contractors during peak times would make more sense.
---
---
---
---
---
CCH TAGETIK GETS PLANNING.
SANTA CLAUS

GET

S RESULTS.
---
---
---
---
---
---
If you need better insights and efficiency in your business, I recommend CCH Tagetik for planning and analytics. It's allowed us to expand our distribution, control costs, and get more toys to more children all over the world – and that makes me jolly. That's why I highly recommend CCH Tagetik!
---
Founder, Chairman and CEO
Santa's Village International
Want to find out how CCH Tagetik can help you? Read this eBook or watch one of our customer videos
---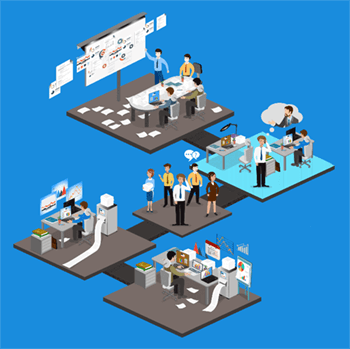 *This is a work of fiction. Any similarity to actual persons, living or dead, or actual events, is purely coincidental.